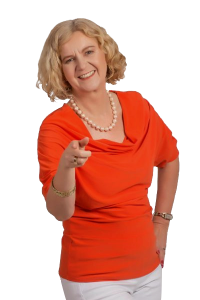 Annette has worked in recruitment and career coaching for 30+ years, in recent years working under her business Career Development & Management Guru recently rebranding to the Acorn Group offering recruitment services to her business clients.
Her career coaching enables people to find clarity around their career, find their purpose and build self-confidence to create their dream life. But HR is just Annette's front gate and in most cases her clients end up on a journey of self-discovery opening their mind, their hearts and lead a happier fulfilled life with their dream career.
Working with people has been a passion of Annette's since she was a little girl and it's because of this passion that she has recently launched her new business, The Career College. Some of the exciting work run by The Career College includes 1:1 Coaching & Mentoring; Resume services & preparing job seekers for work, skills when seeking employment, skills to be more assertive, gain career clarity resulting for many in a promotion or changing career paths, as well as various workshops where the young and old, male and female, are all welcome. Her current Events include a number of Community Meetups each month in Kelvin Grove, Logan and Southport Gold Coast as well as a 12 Part Workshop Series "Master Your Career". Annette has also been engaged for various organisations to facilitate workshops resulting in better team cohesion as well as personal & professional development.
The MASTER YOUR CAREER Course is an educational, practical and experiential workshop that combines both careers and life coaching, conducted in an interactive forum via step by step processes. It provides the tools that enables participants to have the career you have always dreamed of and maybe didn't think possible. This course is ideal for anyone wishing to:
Choose or change careers
Enter the workforce
Re-enter the workforce
Be personally empowered
Be an entrepreneur
Everyone welcome. It is never too early or late to expand your vision in order to live the life of your dreams.
Annette quotes "My Vision is to create peace on earth, peace within self, in the workplace, and in our homes by empowering people to find their purpose, break free of limits and live their dream life. Learning to love ourselves and using our unique gifts and talents to live a happy and fulfilling life."
Her mantra – Dream. Believe. Create.